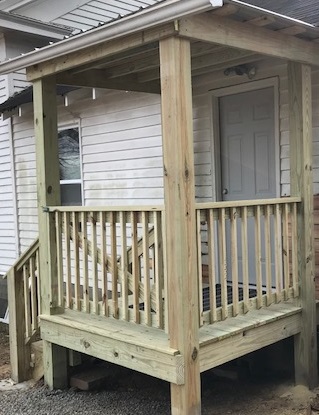 The porch at our back door was beginning to deteriorate and was rapidly becoming unsafe. Volunteer Bruce Johnson proactively decided to remedy the problem. Enlisting the help of Lawrence Reams, Raymond Biscker, and James Coffelt, they removed the old porch and discovered some foundational and siding dry-rot, which they replaced.
The new porch has a roof to protect from the weather volunteers loading deliveries into the building.
Many thanks to Bruce and his crew for seeing a problem and taking the steps to correct it.